Design & Engineering
Leggett & Platt's Work Furniture Group believes that creativity is a process and a partnership. We can aid designers in idea generation and conception by offering our expertise in materials, processes, and an in-depth knowledge of furniture manufacturing. Our engineers utilize 3-D solid-modeling technology such as Solidworks and Pro-Engineer software to your product development project. Accompanied by the ability to digitize models, our team of Product and Manufacturing Engineers can expedite prototypes as well as provide prints and other engineering support.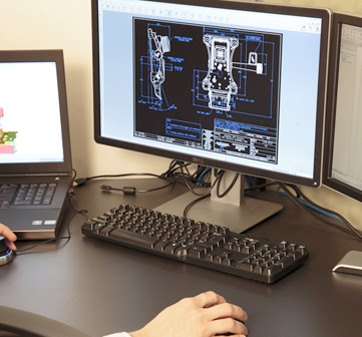 Project Management
From initial design collaboration to the creation of a prototype, then onto the manufacturing process, production of the finished product, and finally, the lifecycle of the product, we are here for you. We are committed to a process that emphasizes partnership, because nobody better knows what you want than you. Tell us your vision, and we'll make it a reality.
Automated Polishing
Consistent high quality, faster turnaround, and competitive pricing. Automated polishing is ideal for those projects with difficult shapes and sizes, ensuring a consistent finish to every part in the run.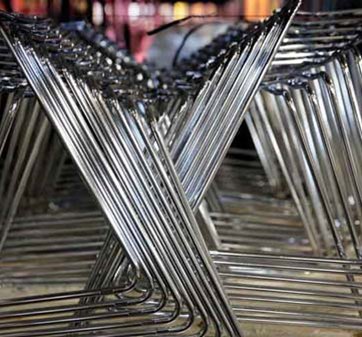 Die-Casting
Our die-casting capabilities are vast. We can support low- or high-quantity die-casting production and can produce many sizes to fit customer-specific inserts, dies, or unit dies.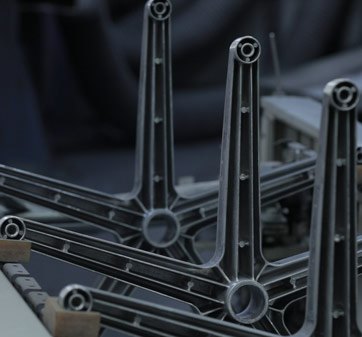 Metal Stamping
Our Gordon Manufacturing and Northfield divisions have extensive metal-stamping capabilities. Featuring a press shop that supports 64 presses ranging from 70 to 600 tons, these divisions utilize both manual- and progressive-coil feed systems.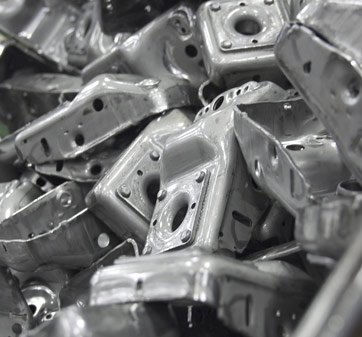 Plastic Injection Molding
Our Northfield division has been manufacturing plastic injection molded solutions for over 10 years for plastic components that require critical tolerances and exact specifications.
With 47 machines ranging from 55 to 730 tons in capacity, we can match the most cost-effective means of production for almost any requirement or specification. Northfield specializes in high heat, filled, engineered resins, and elastomers.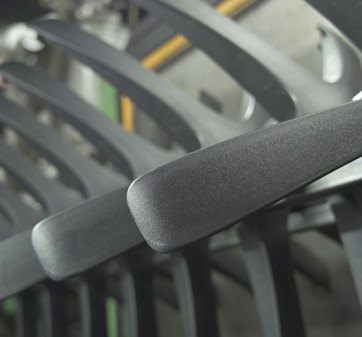 Powder-Coat Painting
Among the vast expanse of manufacturing capabilities that the Work Furniture Group has to offer, our Northfield Metal division adds powder-coat painting to the list. With 2 electrostatic powder-coat paint lines, Northfield can paint a variety of colors for any product specification requirement.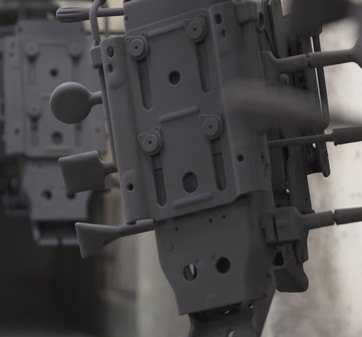 Screw Machine
We have vast capabilities to meet the unique demands of the manufacture of turned components. We utilize screw machines (in the class of automatic lathes) for the creation of small-to-medium-size parts, which makes possible the high-volume manufacture of a large variety of turned components up to two inches in diameter.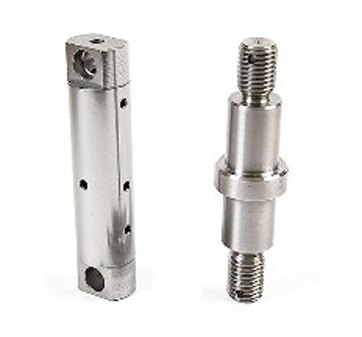 Sewing and Upholstery
Leggett & Platt Work Furniture Group has a complete upholstery department with cut-and-sew capabilities. The highly skilled employees in this department are qualified in upholstering curved plywood and solid wood frames, and can offer their expertise from new product development to full upholstery production. We have experience with all types of fabrics and leathers.
This department utilizes a state-of-the-art water-based gluing operation. Our sewing expertise encompasses single- and double-needle top stitching utilizing all types of fabrics, leathers, vinyls, COMs, COLs, fire-retardant materials, and even healthcare application materials.
In addition to thread sewing, we also utilize "threadless seam welding" using Radio Frequency (RF) technology. All upholstered products are reviewed and inspected extensively prior to the cut-and-sew process. Our cut capabilities range from hand-cut patterns to Gerber technology.
Our Genesis Seating division is renowned for its upholstery capabilities.